(Vitamin B. Complex Injection)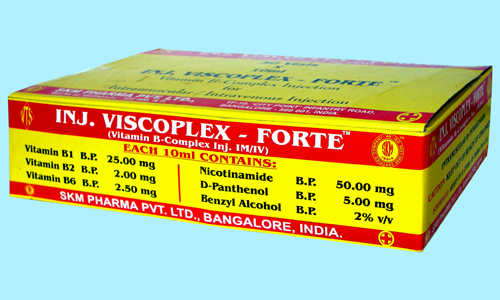 Composition
Each ml contains:
Vitamin B1 BP 25 mg.
Vitamin B2 Bp 2 mg.
Vitamin B6 BP 2.5 mg.
Nicotinamide Bp 50 mg
D-Panthenol BP 5 mg
Benzyl Alcohol BP 2% v/v (as preservative)

Presentation

10 ml Dark Amber Color Vial with Ceramic printing.

Packing
50 Vials of 10ml in a product box.

12 product boxes 600 vials in a 7 ply shipper box.